Last Monday, while picking up the toys and books off the living room floor after the girls went to bed, I was pondering what my one word would be this year.  Last year my one word was "pray."  I have been reflecting on the fruit of the Spirit a lot lately.  After I finished cleaning, I stretched out on the floor and stared at my Fruit of the Spirit print from HopeInk.
I was just pondering how great it would be to focus on kindness when James asked me what I was doing.  I told him.  He looked at the print and said, "As a family, I think we should focus on kindness."
That sold me!  James and I have been trying to do more things as a family instead of as individuals leading the others.  We came up with family goals for the year too.  I guess we are trying to be a better team.  Normally, one of us will come up with an idea and just lead the rest of us in following that idea or just go it alone (as I did last year with my one word).
But the fruit of the Spirit is love, joy, peace, forbearance, kindness, goodness, faithfulness, 23 gentleness and self-control. Against such things there is no law. Galatians 5:22-23 NIV
Due to the nature of James' job he tends to be very skeptical of everything and everyone.  While he is kind to us, his kindness does not always extend outside of us.  We have been discussing his cynical nature a lot over the years and how it will (and does) affect the girls.
The definition of kindness is the quality of being friendly, generous, and considerate.  My prayer for this year is that each one of us will embrace the definition of kindness and outwardly display it.
Do you have a one word for 2015?  Share it with me!
Have a blessed day!
Brandi

This post may or may not contain referral links. Please read my disclosure policy here.
Linking up here: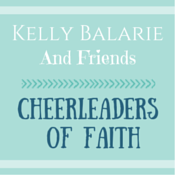 [GARD]